Heavy trucks go into battle, deducing the soul of power; Dulwich attacked, interpreting the speed. Dulwich engine

within the cloud,

Majestic has always been synonymous. As the first four-cylinder diesel engine with a power of 220 horsepower, the D45 engine originated from the German FEV company technology, which occupies an important position in the medium- and heavy-duty truck power market and leads the Chinese automobile engine industry in a revolution.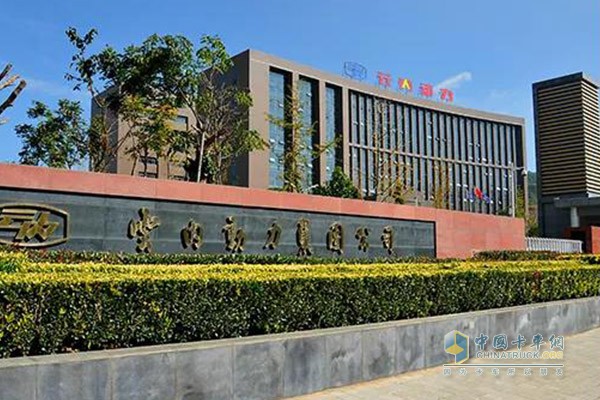 Yunnei Power Group

Long-term, economical and convenient

Engine service transportation industry, the province does not save fuel is a key point to measure economic efficiency. The new generation of FEV oil mist mixing technology allows diesel to burn more fully, reducing wastage of every drop of oil as much as possible, and saving 5% compared with competing products. In addition, the D45 long-acting super engine has a long maintenance interval of 50,000 kilometers, which improves the medium and heavy truck-type attendance. In terms of maintenance costs, the D45 product has a standardized design, high parts versatility, and high standardization. This places low requirements on the location and conditions of maintenance and greatly improves the convenience of maintenance. With the reduction of the cost of oil, cost of lost work, and maintenance cost in three dimensions, it can be seen that Dulwich Engine is pursuing tangible economic benefits for medium and heavy truck drivers.

Reliable and durable challenge limit

Marathon long-distance running is a traditional and important competition event in the Olympic Games. The test of endurance and stamina of athletes has been challenging the limits of human beings. In the engine industry, reliable and durable is also an important test point. The D45 engine achieves first-class leading level not only because of its first-class manufacturing level, but also in the assembly of the product, adopting rigorous and precise high-quality components, so that the product life can reach 800,000 kilometers. Before leaving the factory, the D45 engine is subjected to all aspects of plateau, cold, high temperature, safety, and explosive testing to ensure that the D45 engine finally installed on medium-heavy trucks can be used as a reliable partner for medium and heavy truck drivers.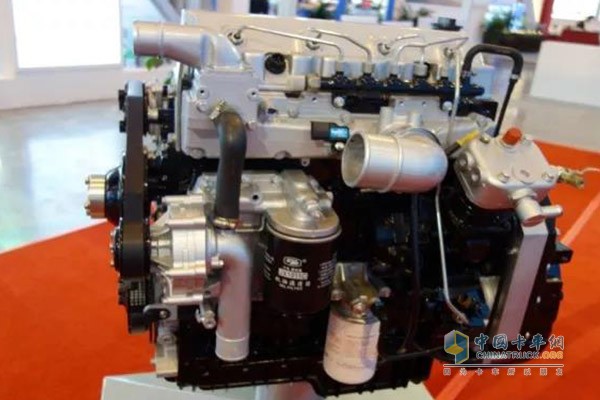 Yunnei D45 engine is powerful, reliable and durable

Super power extraordinary bearing

The hardest road in the world is the uphill road. The desire to reach the top of the hill drives us forward. The Dulwich engine's climbing and overtaking capabilities are strong enough to fully exceed other products and perfectly match the medium and heavy truck type. From the data point of view, these strengths are true: D45 engine maximum horsepower 220PS, maximum torque of 820N/m, short acceleration time, low-speed torque, speed 1000r/min, torque up to 660N.M. It must be said that the D45's breakthrough in the heavy-duty truck engine has given rise to a homage to the words "powerful country".

Low-key comfort on the cake

High-profile power and speed give superior experience; low-pitched vibration and noise, enjoy comfort and beauty. Each time the Dwyve engine's "sound" is tested by NVH (vibration and noise) laboratory, low vibration, low noise, D45 engine is turned on. New silent era. On this basis, the D45 engine is icing on the cake, with a camshaft mid-mounted and semi-hydraulic rocker arm, and a four-valve gas distribution structure to give you a comfortable experience. At the same time, a high-strength alloy cylinder head and multi-strand structure are used to achieve this. Lightweight.

Full service caring

The products are technical and the service is passionate. Dewei engine all-weather 400 service hotline, more than 1200 service stations, 43 provincial-level accessories dealers, "three-level" technical service support, service all over the country, and caring for your driving.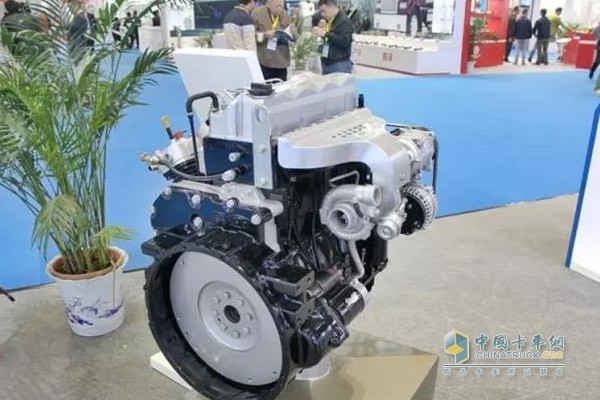 Yunnei D45 engine service is comprehensive

The five major advantages stem from the ultimate pursuit of technology; all-round service stems from the enthusiasm of each driver. Based on a global perspective, DKW Engine serves the medium and heavy trucks with a higher vision and advanced technology, and is highly efficient.

Readings:

Fiber Coupled Lasers

Fiber Coupled Laser Module
| | |
| --- | --- |
| All series CNI Laser modules can be fiber coupled with different core diameter MM fiber or SM fiber. You have to refer to the detailed specs of each laser modules (such as power, stability, noise, size, etc) to decide which one is suitable for your application. We would like to do the coupling job for you. | |
Fiber Coupled Integrated Electronics Laser System




The FC series (Fiber Coupled Laser System) integrates Laser Diode, laser cavity, fiber coupled optics, laser power supply, LD current and crystal temperature control into ONE box. The power is available for 1mW-100W with different dimensions. The characteristics of compact design and convenient functions make it very suitable for pumping, scientific research, industrial and medical applications.







FC-X

Low Power Levels

FC-W-A/ B

50W

FC-W-H

50-100W
Multi-wavelength Fiber Coupled Laser
| | |
| --- | --- |
| Special offer multi-wavelength fiber coupled laser system are designed with integrated electronics and easy operation. 2~6 wavelengths can be combined into one box. USB or RS232 connector is optional. Wavelengths are available for UV-Visible-IR range, lasers include diode and DPSS lasers. The multi-wavelength lasers are widely used for medical, biomedical, and industrial application, etc. | |



Even Beam Fiber Coupling

CNI can supply the even beam distribution of laser modules and laser systems, features a flat beam profile with different wavelengths. They are suitable for the fields of medical treatment, ultraviolet curing, fluorescent detection, criminal investigation and scientific research.
| | |
| --- | --- |
| | |
| Round Even Beam | Square Even Beam |






Accessories






Fiber

Fiber Collimator

Single-mode fiber with core diameter 4-9 μm

Multi-mode fiber with core diameter 50-1000 μm

Used to collimate the beam at the end of fiber

Focus adjustable collimator optional
Fiber Coupled,Fiber Coupled Diode Laser,Fiber Coupled Laser Diode,Fiber Coupled Laser Source

Changchun New Industries Optoelectronics Technology Co., Ltd. , https://www.opticsqm.com