Enterprise transformation and upgrading is to enhance core competitiveness, seize the right to speak, and promote sustainable development. How to make innovation more connotation and competitiveness, Jiangsu Jiansheng Anchor Machine Co., Ltd., the leader in the windlass industry, has delivered a satisfactory answer to the industry's leading advantages through continuous technological innovation and intellectual property protection. The production and sales of electric anchoring machines are booming, and the market share has increased significantly.

Jiangsu Jiesheng Bolting Machine is a company specializing in R&D, production and sales of deck machinery such as anchoring machines, winches, winches and steering gears. Since the new products have an absolute advantage in the safe and efficient anchoring mooring of ships and marine equipment, this year The order has been fully photographed and there is a busy scene in the workshop.

As early as 2008, the company's first patented product, the all-weather electric windlass, solves the problem of barrier-free rapid anchoring of ships in severe weather such as typhoons. Subsequently, the company has successively developed patented products such as high-efficiency cycloidal pinwheel reducer, marine brake-regulated lifting motor, non-asbestos brake band, and fast anchor clutch, which have always maintained a leading position in the industry. The newly developed electro-hydraulic anchoring machine can be assembled by only three modules.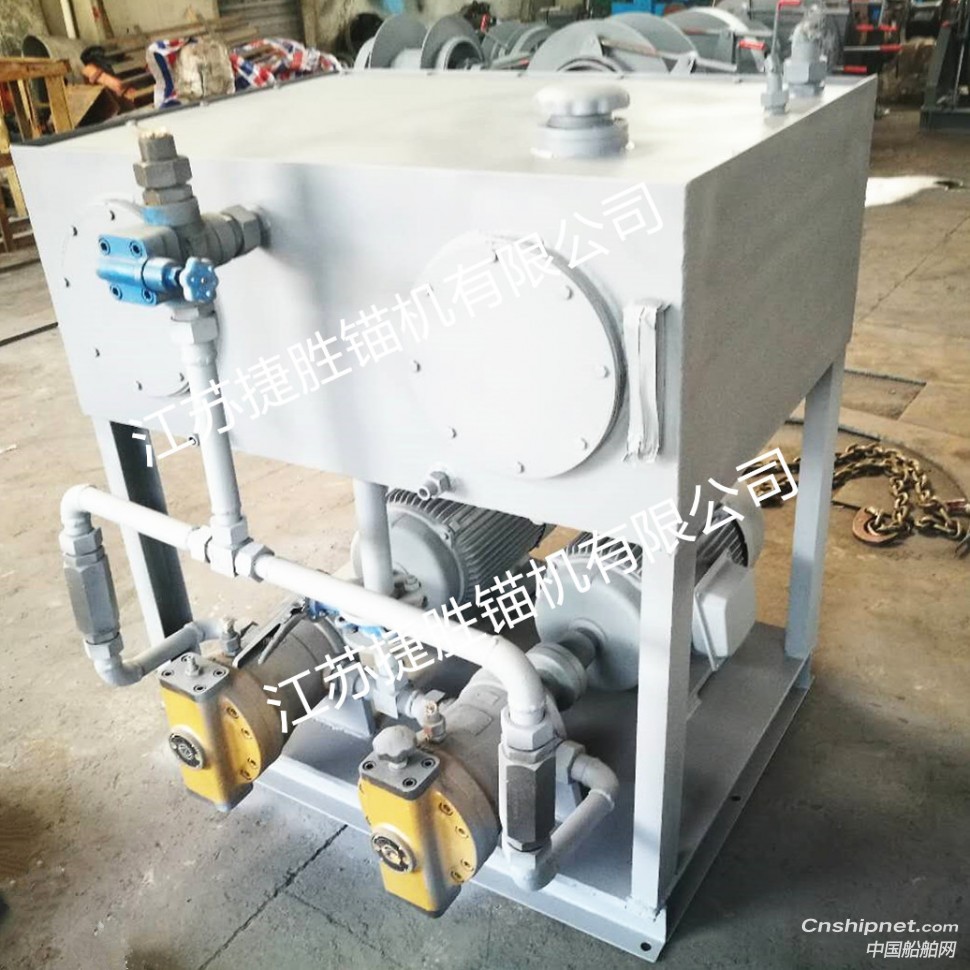 With fewer parts, the quality of the product has also been reduced. The ordinary Φ36 anchor machine has a mass of 2800kg, and the new product only needs 1900kg, which saves the consumption of marine steel plates, profiles and other materials, and also avoids the possible dripping of hydraulic anchoring machines, winches and winches during daily transportation.

Jiangsu Jiesheng pays attention to the original line of research and development of new products. At the same time, it adopts the patent "protection network" to hold the independent core technology of the enterprise and win a bigger market for the enterprise. In 2017, Jiesheng Anchor Machine has 11 effective patents at home and abroad, with an annual output value of nearly 10 million yuan and a total profit and tax of over 1 million yuan. In 2018, the company will integrate green development into product innovation and research and development, so that the Jiesheng anchor machine in the new era of endeavor will be wider and wider.

Sheet Metal Part,Metal Structure Fabrication,Sheet Metal Fabrication,Precision Sheet Metal Part

FCX Metal Structure Co., Ltd. , https://www.fcxmetal.com