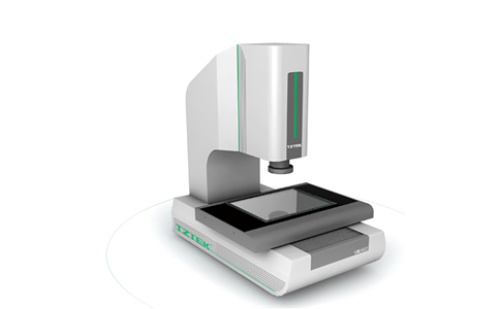 Reading: In recent years, the rapid transformation of the national equipment manufacturing industry, from the "manufacturing power" to the "manufacturing power", has greatly promoted the development of the measuring instrument industry. The measurement technology has been transformed from mechanical contact-type contrast measurement to non-contact optical image measurement. The measurement accuracy also reaches 0.0015mm from the conventional 0.01mm. The measurement efficiency ranges from simple manual development to full-automatic high-speed measurement. The measurement range is from ordinary Mechanical measurement has been developed to the current miniaturization and miniaturization of circuit boards and liquid crystal panels. With the rapid development of optical-mechanical integration and integrated technology, non-contact optical image measurement has become the development trend of the measurement instrument industry.

Industry-accurate imaging instrument

The VMU high-end imaging instrument is a high-end full-automatic imager with international brand performance. It integrates front-end scientific research results and exquisite mechanical design techniques in various fields such as imaging, control, and software. The world's top hardware and software configuration, the current accuracy can reach 1.5μm, leading the domestic industry.

Today, TianZhan R&D team combines first-class design, innovative technology and selected materials. VMU's high-end imaging instrument series emerged, extending the pace of precision imaging to achieve 500 x 400 x 200 mm The measurement error "E" of any position in the spatial range is controlled within (1.5+L/300) μm, thus establishing the industry benchmark once again.

For challenging measurement tasks, as well as high-precision quality requirements and process control tasks, Tianzhin adopts rigorous design and manufacturing techniques, and is equipped with sophisticated image detection technology, making ultra-high precision a perfect interpretation.

New optimized configuration, stable performance

The new VMU high-end imager has a unique stability and unmatched reliability, and the two are perfectly integrated. From research and development to production, from production to the factory, every link is strictly controlled to ensure 7 day and night fatigue tests. The rapid movement of the platform, emergency stop, and lens zoom-in, each complex and simple action is only to ensure the fatigue resistance of key functional components, as well as the difference in accuracy before and after the test test.

Powerful

Vispec measurement software is the world's first-class imaging instrument measurement software system developed by Tianzhan Co., Ltd., which has accumulated many years of top measurement technology theory and practice, and has been gradually developed through continuous improvement. Vispec measurement software provides humanized software support for measurement applications such as precision manufacturing geometries and form and position tolerances. Vispec measurement software not only provides basic geometric measurement functions such as points, lines, circles, arcs, splines, ellipses, rectangles, grooves, rings, distances, angles, point groups, etc., but also comes with a unique drawing comparison, focusing measurement High-level, automatic texture segmentation, automatic contour extraction, panoramic scanning, test sieve calibration, spur gear detection and other enhancements, and the convergence of versatility and uniqueness, have made the day quasi imager always lead the market.

For the past ten years, VMU has always been at the forefront of high-precision image measurement technology, and will continue to promote the development of measurement technology in the next decade. As a leading brand of precision measurement in China, Tianbin will devote itself to advancing the quality of China's precision manufacturing industry, meeting the new challenges in the current global manufacturing upgrade, and contributing its own power to the rapid transformation of the national equipment manufacturing industry!

Source: Suzhou Tianbin Technology Co., Ltd.

Xinxiang SKF Super abrasive Diamond Grinding Wheel




Features:

★Rpm≤1500: flatness≤0.01mm/600mm

★High parts accuracy:flatness, parallelism≤0.003mm, better parts surface, high efficiency

★Matched used in double side surface grinding machines like SKF, Lapmaster, Peter-wolters, KOYO, NESSEI, DISKUS-WORKER, etc.


★ Suite for many kinds of materials, lower total cost and cleaner work room.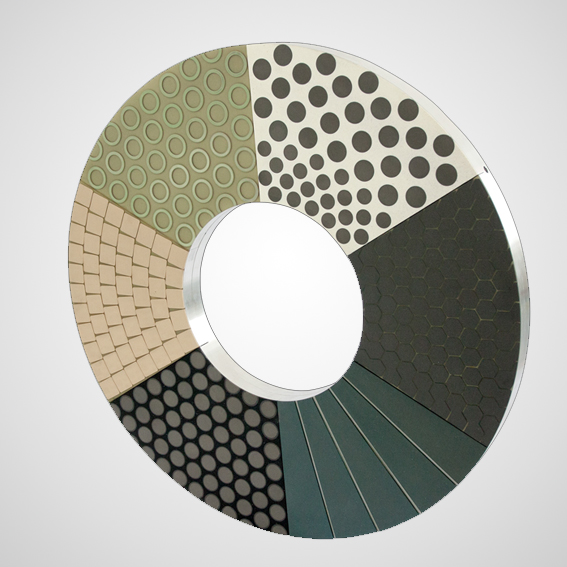 Diamond Grinding Wheel

Diamond Grinding Wheel,Diamond Grinding Plate,Diamond Grinding Stone,Large Diameter Grinding Wheel

Xinxiang SKF machinery Co., Ltd. , https://www.facegrindingmachine.com